Kol Ramah Podcast: "Hevruta" – The Round Table #1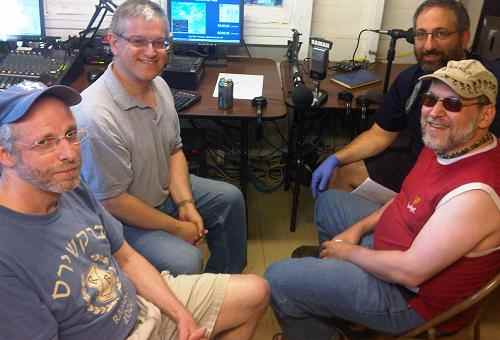 "Hevruta": A conversation among rabbis live on Kol Ramah from Camp Ramah in the Berkshires.
This week's chapter, hosted by Rabbi Eliot Malomet. In the studio:
Rabbi Eliezer Diamond, Professor of Jewish law at the Jewish Theological Seminary of America and Rav Hamachane (רב המחנה).
Rabbi Berry Chesler, teacher of Talmud and Rabbinics and Jewish coordinator at Solomon Schechter Day School of Long Island.
Rabbi Barry Dov Katz, spiritual leader of Conservaive Synagogue Adath Israel of Riverdale, and also a teacher at Camp Ramah in the Berkshires.
Listen to the first 15 minutes chapter of "Hevruta" , as broadcasted here on Kol Ramah on Thursday, June 30 2011.