Podcast: The Klezmer Show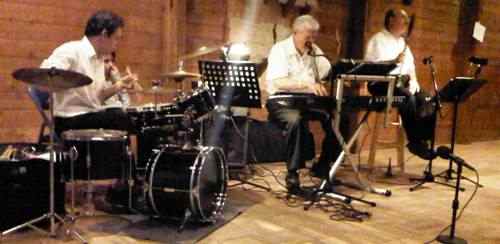 Radio Kol Ramah broadcast: Klezmer Concert. Ken Maltz – clarinet, Pete Sokolow – keyboard and David Licht – drums.
Listen to the podcast with the full show, as broadcasted live here on Kol Ramah from the BAMAT (במ"ת) in Camp Ramah in the Berkshires.
Show host:  Bonnie Rosenfeld & Mitchel Mernick.